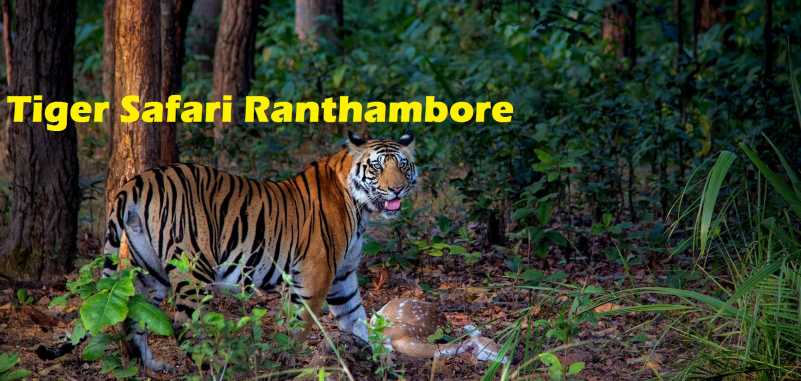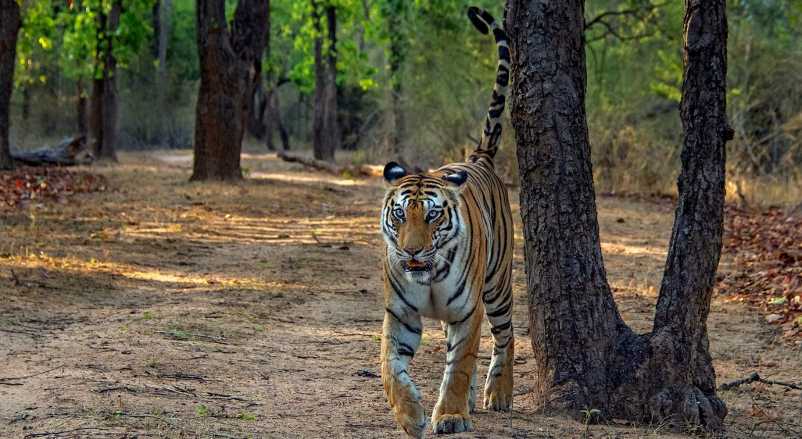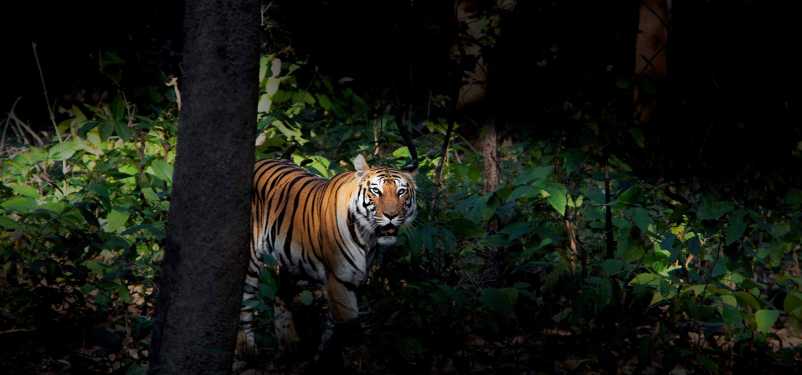 Tiger Safari Ranthambore (1)
Tiger Safari Ranthambore (4)
Tiger Safari Ranthambore (6)
Tiger Safari Ranthambore (7)
Tiger Safari Ranthambore (8)
Tiger Safari Ranthambore (9)
Book Your Exciting Safari Experience
Join our group tours - group lead by the international wildlife photographer
Tiger Tours India
Tiger Tours in Bandhavgarh, India offers a thrilling wildlife experience with a chance to spot majestic tigers in their natural habitat.
Read more...
Kanha Bandhavgarh Tour Package
Ready to watch wild tigers roaming around you at Kanha and Bandhavgarh most visited and loved national Parks in heart of India?
Read more...
Tiger Photography Bandhavgarh
India
Bandhavgarh - Kanha – Tadoba – Bandhavgarh Photography Tour
Read more...
Join our group tours - group lead by the international wildlife photographer
Safari Booking Hearts Of India
Safari Booking Made Easy: Central Indian Wildlife Reserves Await!
Experience the thrill of safari in Central India's wildlife reserves effortlessly. Our user-friendly guide simplifies the safari booking process, ensuring that you secure your spot in the heart of the wilderness. Prepare to be captivated by the stunning landscapes and extraordinary wildlife that await you.
Embark on an unforgettable adventure through the heart of Bandhavgarh National Park with our thrilling Jeep Safari. Witness the majestic Royal Bengal Tigers in their natural habitat, along with other wildlife such as leopards, deer, and exotic bird species. Book now to secure your spot and get ready for an up-close encounter with the wild!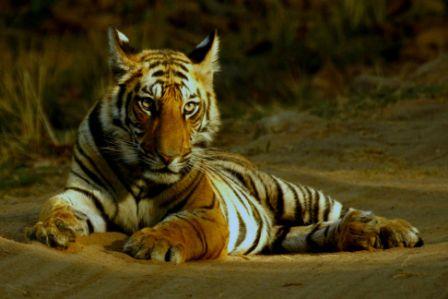 Experience the thrill of venturing into the heart of Kanha National Park on an exhilarating Jeep Safari. Join our expert naturalists and track the majestic Royal Bengal Tigers, spot elusive leopards, and witness a diverse range of wildlife in their natural habitat. Book your safari now for an unforgettable adventure in the wild!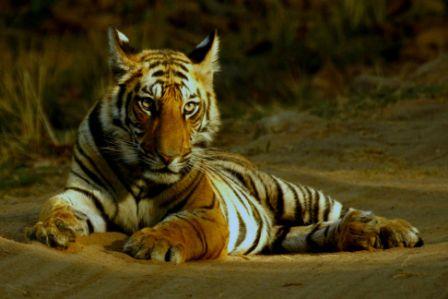 Embark on a thrilling wildlife safari at Panna National Park and unlock the secrets of the wilderness. Traverse dense forests, meandering rivers, and vast grasslands as you search for glimpses of elusive predators and other fascinating creatures. Plan your safari booking today for an extraordinary journey into nature. Panna National Park Safari: An Adventure for Nature Enthusiasts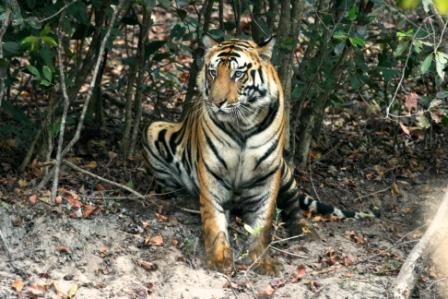 Get ready for an adrenaline-pumping experience at Pench National Park with our online safari booking. Choose your desired safari timings, select the perfect safari package, and reserve your spot effortlessly, setting the stage for an unforgettable encounter with the wild side of Pench
Review About Us World Wild
I booked my Bandhavgarh NP safari with MP Tiger Safari (owner Teerath Singh). I could not have had a better experience! Everything was planned from getting off the plane until I got back on the plane and everything went without a hitch. My driver was amazing. He just nailed it - had me in the best location for tiger viewing every opportunity. I would do it again in a heartbeat and I highly recommend MP Tiger Safari and Teerath!!! Thanks for a great experience! One piece of advice - find out where you will be staying specifically in transit and in the park so you can check it out online first to make sure it is what you want. Whether that be amenities or cost. Very helpful in India to do this ahead of time.
We found MP Tiger Safari Tours & Travels browsing on Internet and contacted them along with many others. This one stood out thanks to Mr. Teerath Singh work: Quick, reliable and clear communication through whatsapp. Good reviews. Great value for money (best quality-price ratio) Flexibility in the programme according to our needs. All included in the package. Once we arrived everything was as promised and even better! Mr. Teerath delivered all that he promised and more, he went above and beyond to satisfy us: The hotels were exceptional, the food amazing, the staff in the parks and hotels were superb, everything always punctual, reliable, well organized... The safaris were awesome! We got to see 14 tigers in 11 safaris! Along with the other beautiful fauna! We visited Kanha for 3 nights (in Courtyard House Hotel) and Bandhavgarh for 5 nights (in Bandhav Vilas). We highly recommend this park and MP Tiger Safari Tours & Travels and would not hesitate to repeat!
My first visit to India couldn't be better (except for the big problems with my lost and delayed luggage at the airport but Mr Singh was extremley helpful to help me. Thank you so much, Teerath!!). The staying at our lodge were superb and all our trips in Bandhavgarh area gave me and my friend several views of tigers like the Bamera male and his son Mahama(?) male and also the one-eyed tigress (forgot her name) with three cubs.... Just stunning! Our visit in Kahna was also great with views of tigers (but not as many as in Bandhavgarh), the bear" Baloo" and one leopard among others. Our two week trip was a success and the Tiger Safari Bandhavgarh with Teerath Singh and "his" driver were a big part of this success. I can highly recommend this organization to take care of your tiger-trip in India!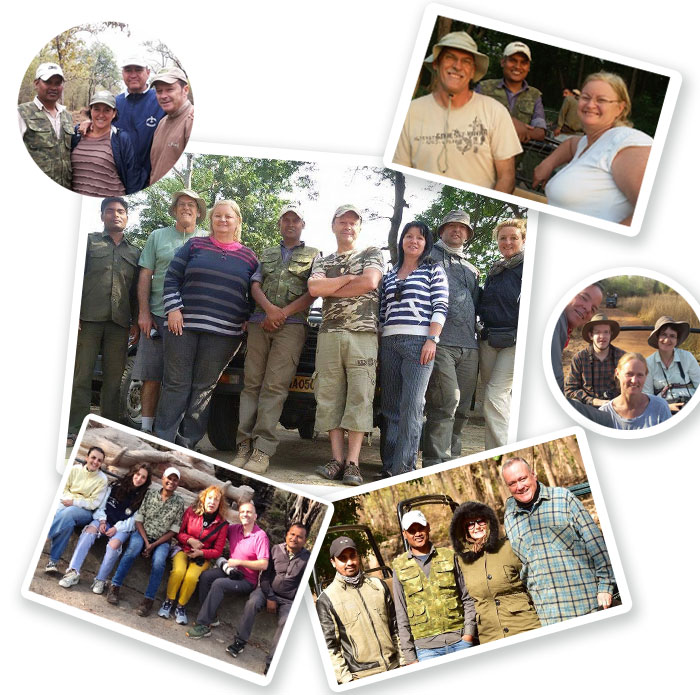 Tiger Safari Bandhavgarh (1)
Tiger Safari Bandhavgarh (2)
Tiger Safari Bandhavgarh (3)