Top 5 High-End Resorts in Bandhavgarh National Park
High-end resorts in Bandhavgarh National Park Indulge in the perfect blend of luxury and untamed beauty at the top 5 high-end resorts in Bandhavgarh National Park. Experience a unique getaway where you can immerse yourself in the heart of nature while enjoying the finest accommodations and hospitality.
Taj Mahua Kothi Bandhavgarh – Authentic Luxury in a Cultural Haven
Immerse yourself in the rich cultural heritage of Bandhavgarh at the Taj Mahua Kothi. Each suite, designed as a homage to traditional village huts, blends authentic charm with modern luxury. Settle into spacious accommodations adorned with local artistry, and embark on guided safaris led by knowledgeable naturalists. Savor the flavors of the region through gourmet cuisine, creating an unforgettable fusion of culture and comfort.
Samode Safari Lodge Bandhavgarh – Elegance Meets Wilderness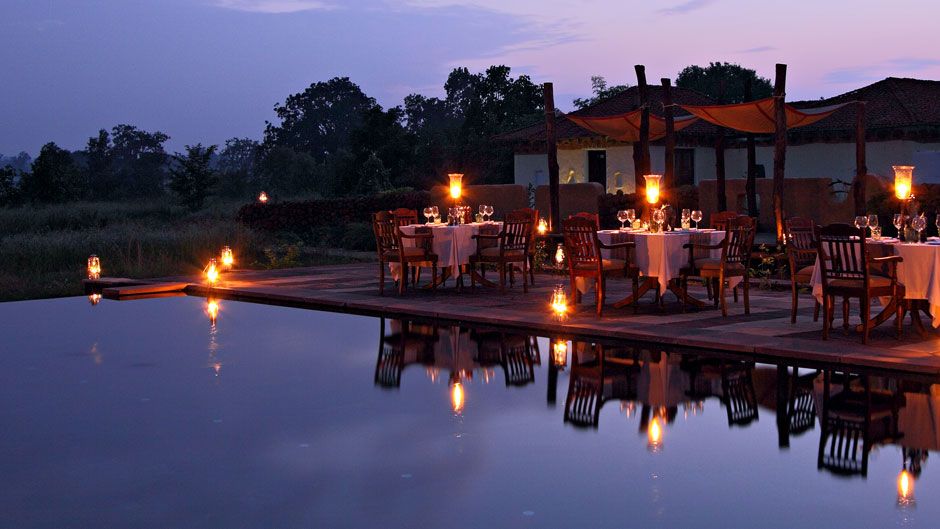 Experience the allure of sophistication amidst nature's embrace at Samode Safari Lodge. Retreat to well-appointed suites, each featuring a private veranda offering panoramic views of the surrounding landscapes. Engage in enthralling jungle safaris guided by experienced naturalists, providing insights into the park's diverse flora and fauna. After a day of adventure, unwind with luxurious amenities and world-class service.
Tree House Hideaway – Elevated Luxury in Natural Seclusion
Elevate your escape to a new level at Tree House Hideaway. Luxuriate in spacious, elegantly designed tree houses nestled within the canopy. Breathe in the panoramic vistas, relish personalized services catering to your every need, and embark on guided safaris to explore the park's hidden treasures. Unite nature and luxury in an intimate retreat that promises a rejuvenating and memorable experience.
Syna Tiger Resort – Serene Retreat Infused with Adventure
Description: Discover the perfect equilibrium between tranquility and excitement at Syna Tiger Resort. Settle into elegantly designed cottages, each enveloped by serene landscapes. Partake in modern comforts and indulge in rejuvenating spa treatments. Experienced guides will lead you on thrilling wildlife safaris, ensuring a deep connection with the park's vibrant ecosystem.
Kings Lodge – Eco-Conscious Luxury Amidst Wilderness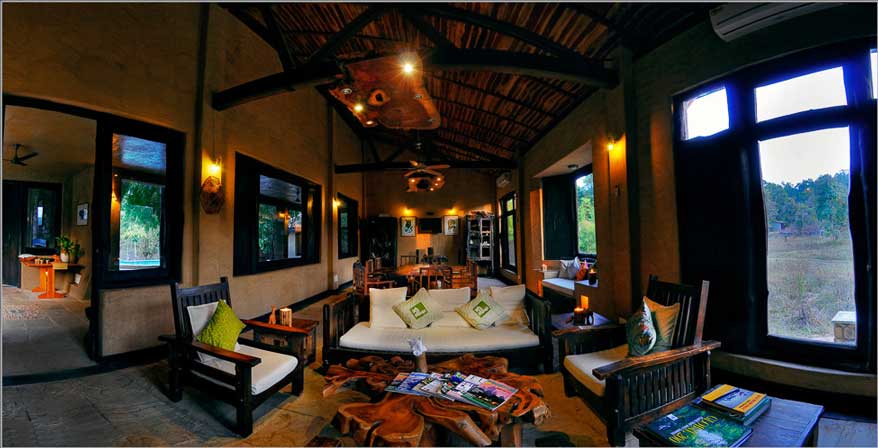 Kings Lodge offers a flagship eco-luxury experience that combines modern comfort with environmental responsibility. Stay in lavish cottages and stilted chalets, showcasing local craftsmanship and sustainability. Engage in captivating wildlife encounters guided by seasoned naturalists, while enjoying eco-sensitive amenities that blend seamlessly with the untouched beauty of Bandhavgarh.
Conclusion:
Envision yourself in a world where luxury coexists with the wild, as you explore the top 5 resorts in Bandhavgarh National Park. From culturally inspired elegance to treetop seclusion and eco-conscious opulence, these resorts offer an unforgettable journey. Book your escape now to experience the symphony of nature and luxury like never before.